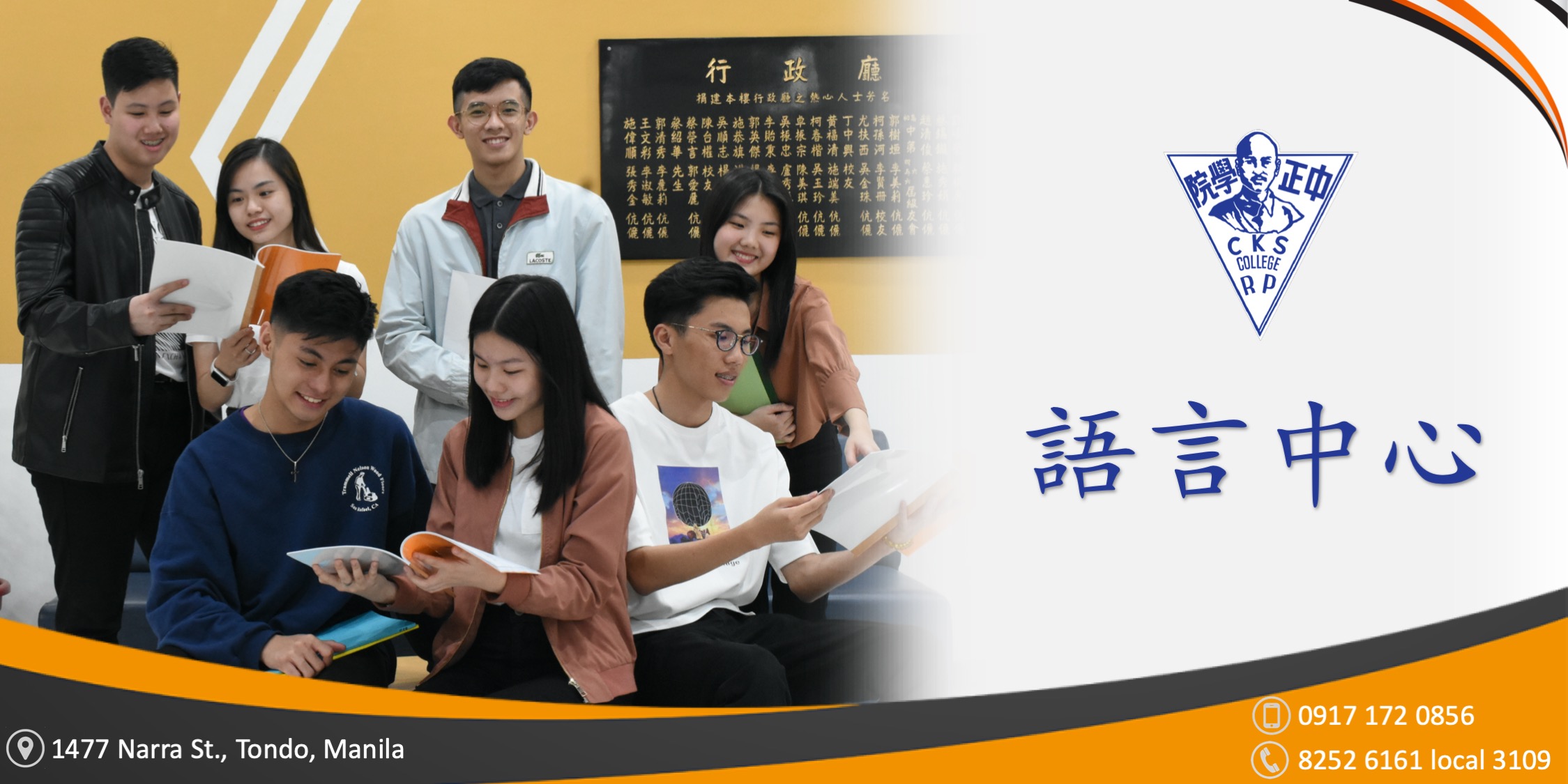 About Us
The CKS Language Center opened its doors in the year 1990. Having started as the Language Learning Laboratory, its primary objective was to encourage the learning of the Chinese language for a better understanding of the Chinese culture.
Today, the CKS Language Center not only continues to offer short Chinese courses but also offers English and Filipino courses to meet the needs of learners who want to become proficient in these languages. Courses for professionals and English speakers are now available to help motivated individuals communicate more effectively and confidently.
It aims to ensure that students learn the language/s of their choice effectively and achieve their learning goals. It provides language training programs that focus on the learner's relevant needs specifically their daily life, school needs, business, leisure, etc. Whether the objective is to learn a language for fun or out of curiosity, to improve career and business opportunities, to prepare for an interview, or just to learn about Chinese, Filipino and other cultures, the CKS Language Center welcomes you!
Why CKS Language Center?
Credible Multilingual Institution
The largest multilingual institution of higher learning that serves the Filipino Chinese community.
One of the oldest Chinese schools in Manila with a rich history in teaching Chinese, English and Filipino language.
Comprehensive Language Programs
Progressive learning system from complete beginner to advanced level
Lessons that cover speaking, listening, pronunciation, reading, grammar and writing
Tailor made language programs for specific needs
Student-centered, conversational instruction integrated with the latest teaching techniques, theories and applications
Curated Learning Materials
Updated materials containing practical, interesting and relevant content
Supplementary multimedia materials promoting effective learning
Learning technology integrated into teaching programs
Competent Language Instructors
Native-fluent teachers trained by accredited institutions
Passionate instructors always initiating the participation of the students
Programs and Services
Saturday Group Class (Mandarin, Hokkien, English, Filipino)
A fun and easy way to learn a new language or enhance language proficiency. The program provides the students opportunities to interact with fellow group mates using the target language. Students are grouped according to their current level of proficiency.
Schedule: Saturdays 8:30 A.M.–11:30 A.M. or 1:30 P.M.–4:30 P.M.
Duration: Ten Saturdays (excluding public holidays and school suspension)
Cost: 5000 Php (as of February 2019)
Customized Classes (Mandarin, Hokkien, English, Filipino, Foreign Languages)
The perfect language program tailored to one's needs. This program can either be a personalized one on one learning or a group of 2 or more students. Students can choose their preferred schedule and lessons. We would design the program on how to best reach one's goals. Come as a group to avail of our special rates.
Schedule: Anytime from Monday to Saturday between 8 A.M. to 5 P.M.
Duration: Minimum of 10 hours for first enrollment
Visit us to avail of our free counseling session. We will go over your specific goals, concerns, preferred schedule and budget to find the most effective program that suits your needs.
For more information and updates, visit our Facebook page.