Last Updated on March 3, 2022 12:53 AM
---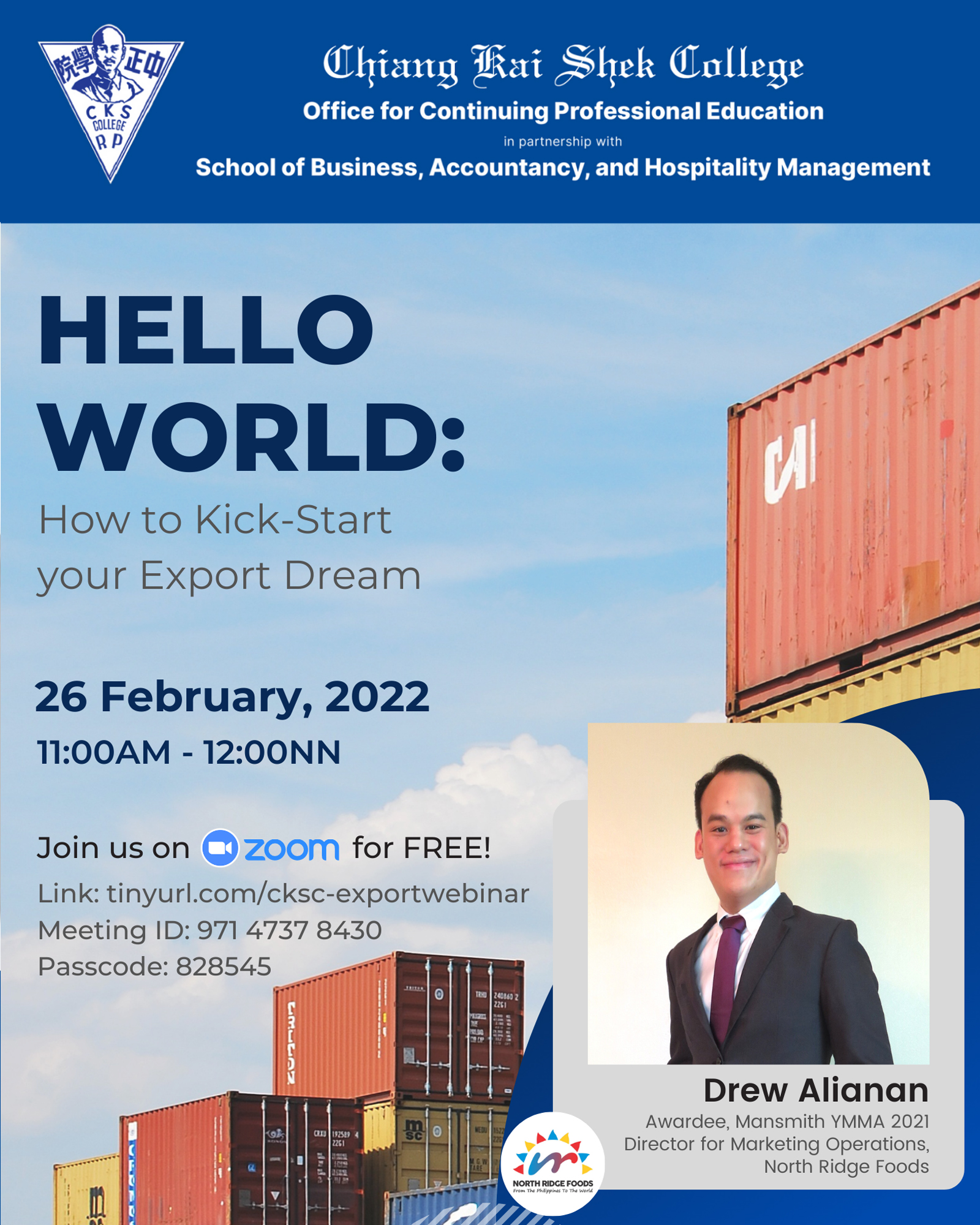 The CKS College Office for Continuing Professional Education in partnership with the School of Business, Accountancy, and HM, organized a business webinar entitled, "Hello World: How to Kick-Start your Export Dream". It was held last February 26, 2022, Saturday, at 11:00AM via Zoom. The resource speaker is a proud CKSian, Drew Alianan. He was a Mansmith Young Market Masters Awardee for Export Marketing and the Director for Marketing Operations of North Ridge Foods.
The speaker shared steps on how to kick-start an export business. Having a vision and making a strategic roadmap come first in the list. Strategies must be communicated with all the stakeholders. Second is capacity alignment. The human, financial, and production capacity must be aligned with the strategic goals. This is followed by getting all the necessary documents in order to have the product country-compliant. Lastly, identify potential distribution partners/ consolidators and plan the initial spread.
This webinar was held in order to to get to know one of the country's top performing export companies in major countries worldwide and had a glimpse into what it takes to make a product export-ready.