Last Updated on October 21, 2021 1:02 PM
---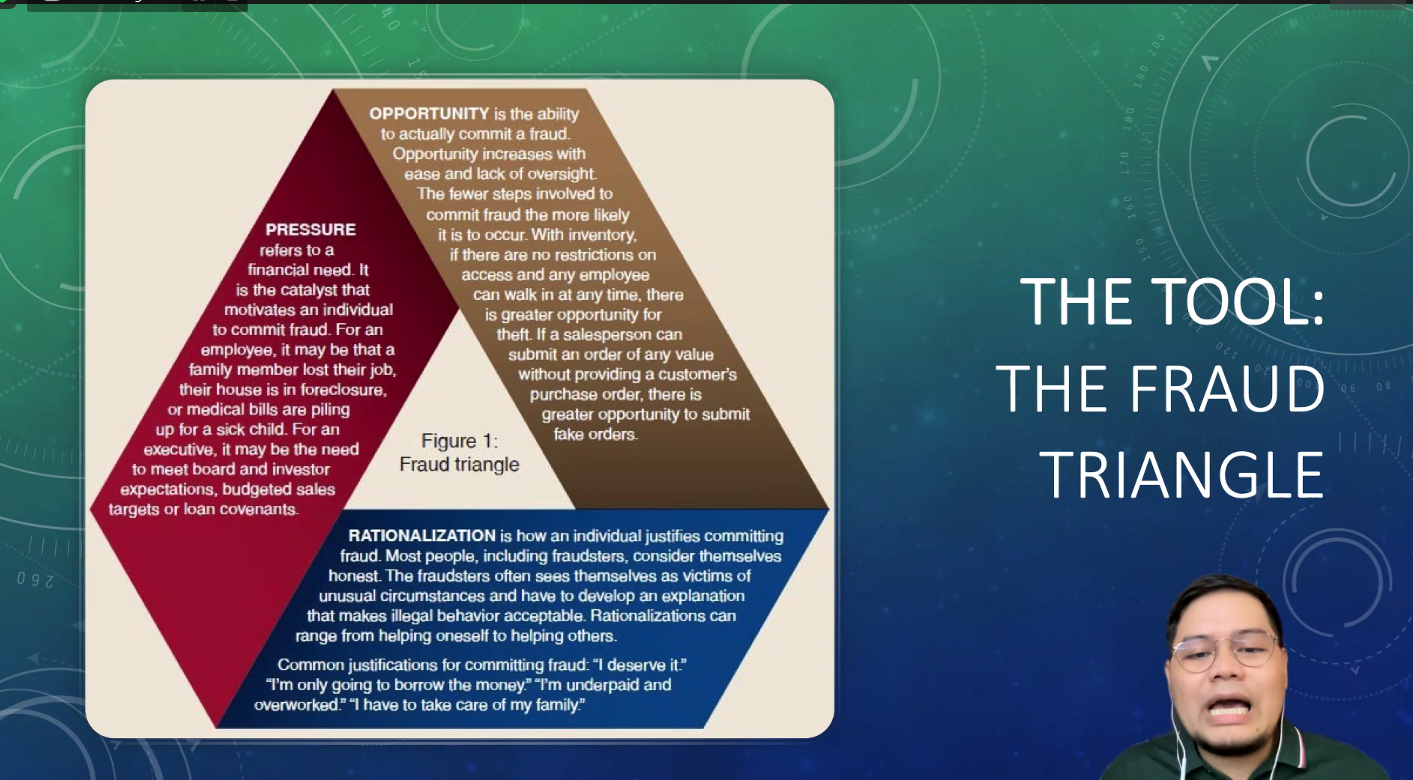 Last September 25, 2021, a webinar regarding the updates in the field of accountancy was organized by the CKSC Office of Continuing Professional Education, in partnership with the School of Business, Accountancy, and Hospitality Management. The webinar entitled "Forensic Accounting: What You Need To Know" was successfully discussed by our esteemed guest speaker, Prof. Mark Ivan Leo Ricafrente. The rise of various fraud cases led to the significant development of Forensic Accounting in the accounting field. As elaborated by Prof. Ricafrente, the pursuit of being a forensic accountant is not exclusive for those who are in the field of audit or accountancy, but can be pursued by everyone as long as they have the following abilities:
· paying attention to the smallest detail;
· analyzing data thoroughly;
· thinking creatively;
· possessing common business sense;
· being proficient with a computer and having excellent communication skills;
· having a "sixth sense" and a "photographic memory" that be used to visualize and reconstruct the details of past accounting transactions;
Mr. Ricafrente also discussed the Fraud Triangle, a useful tool to uncover possible fraud in an organization/system.