Last Updated on October 21, 2020 3:22 PM
---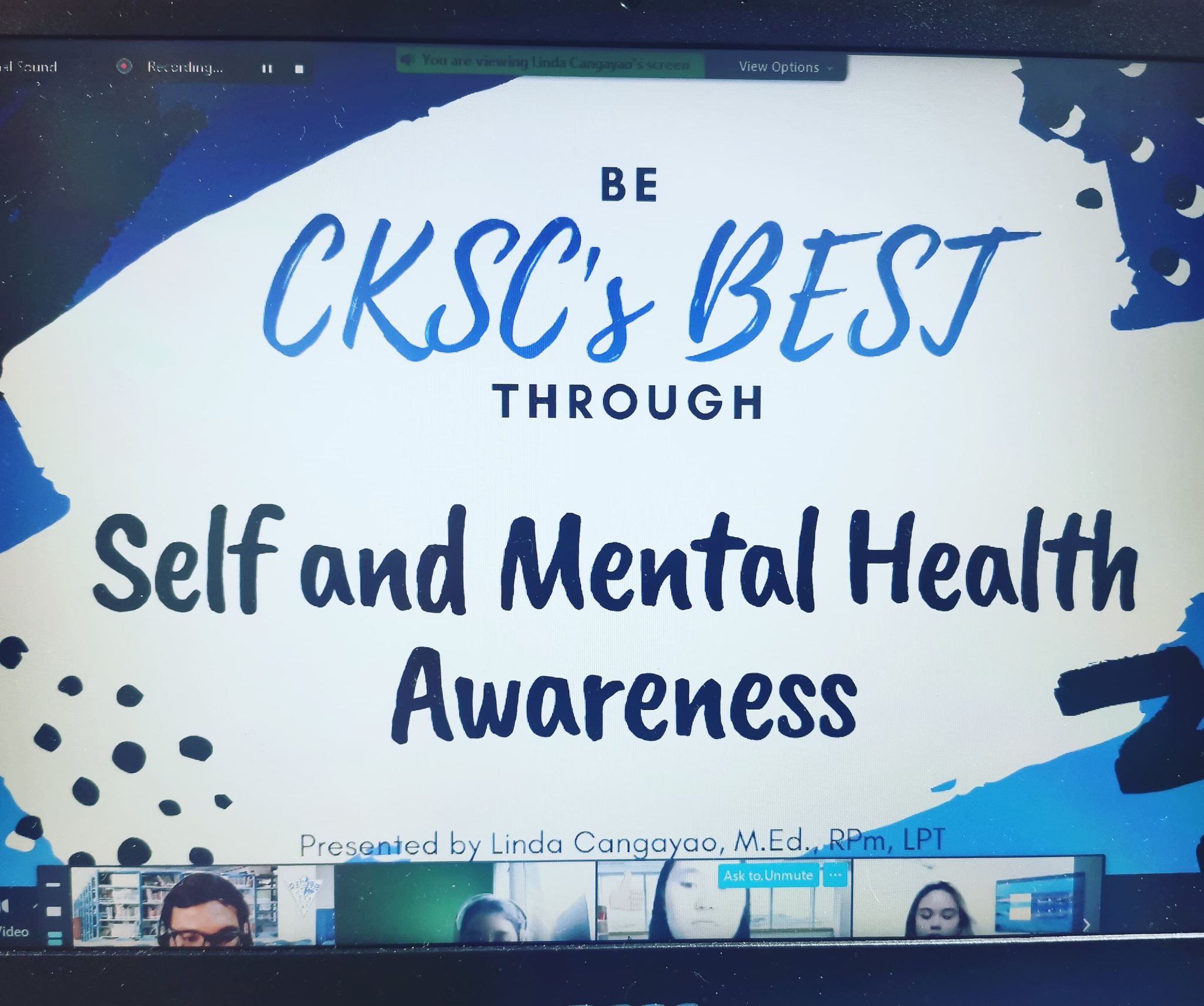 The National service Training Program (NSTP) class of CKS College Narra Campus conducted a seminar regarding "Mental Health Awareness," last 26th of September. With the title "Be CKSC's Best through Self and Mental Health Awareness," it was organized by the class officers headed by Mr. Ian Mark Arevalo and Mr. Ankiat Co.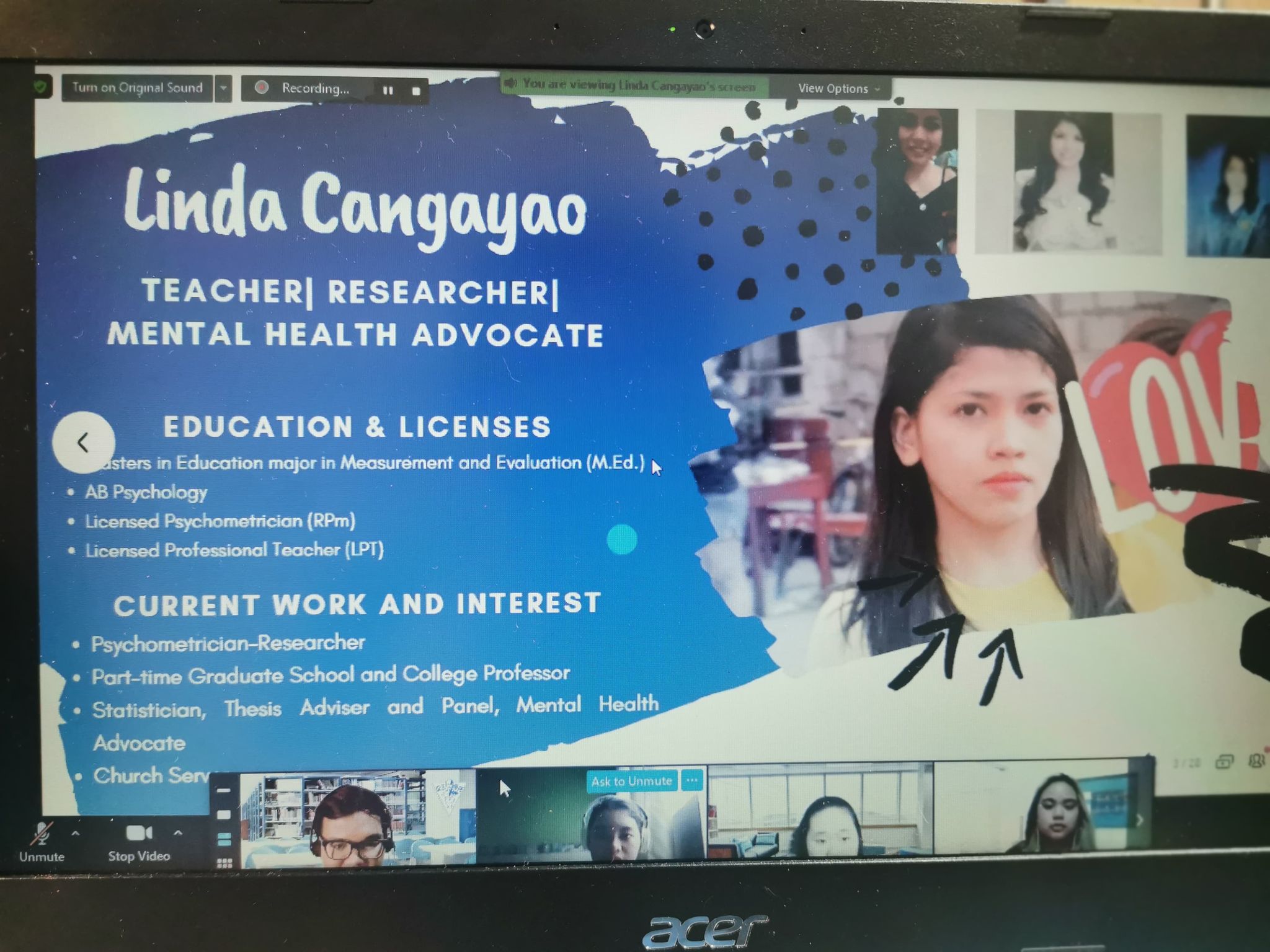 Ms. Linda Cangayao of San Beda Guidance and Counselling Department, headed the 1 hour talk. The seminar tackled the issues and problems in the mental health awareness in the Philippines; this mainly revolved from how students should learn to balance workload and leisure to how teens should cope up with friends that are struggling for the benefit of their own mental health. Ms. Linda also addressed some of the personal issues and struggles of a typical college student; for example, college students should be wary in choosing their circle of friends for this may not only benefit them but could also harm them.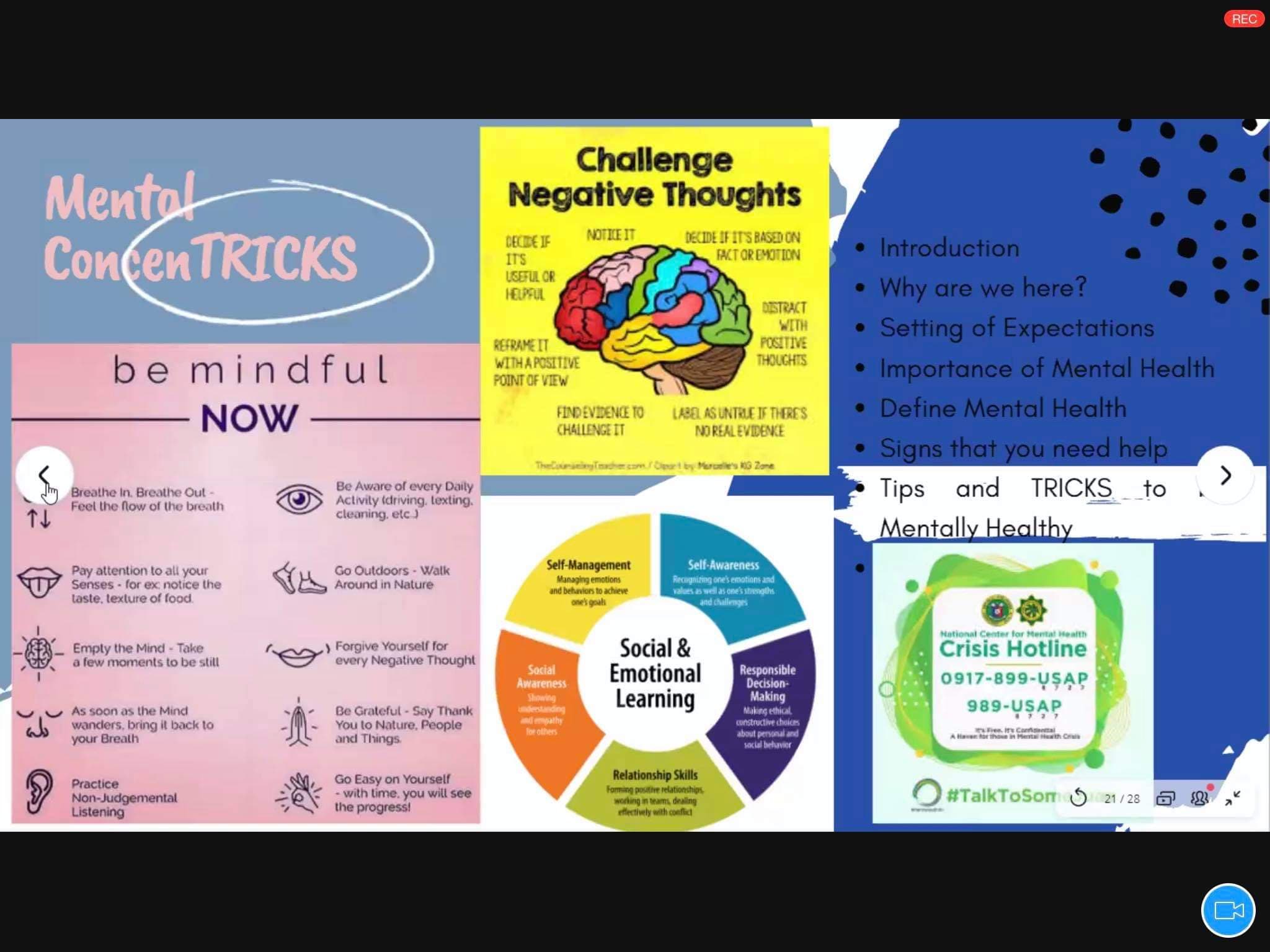 Ms. Linda ended with the note of the 3L's for mental health safety: Look, listen, and link. The seminar ended at exactly 4:36pm with no less than 40 participants.