Last Updated on May 31, 2022 5:50 PM
---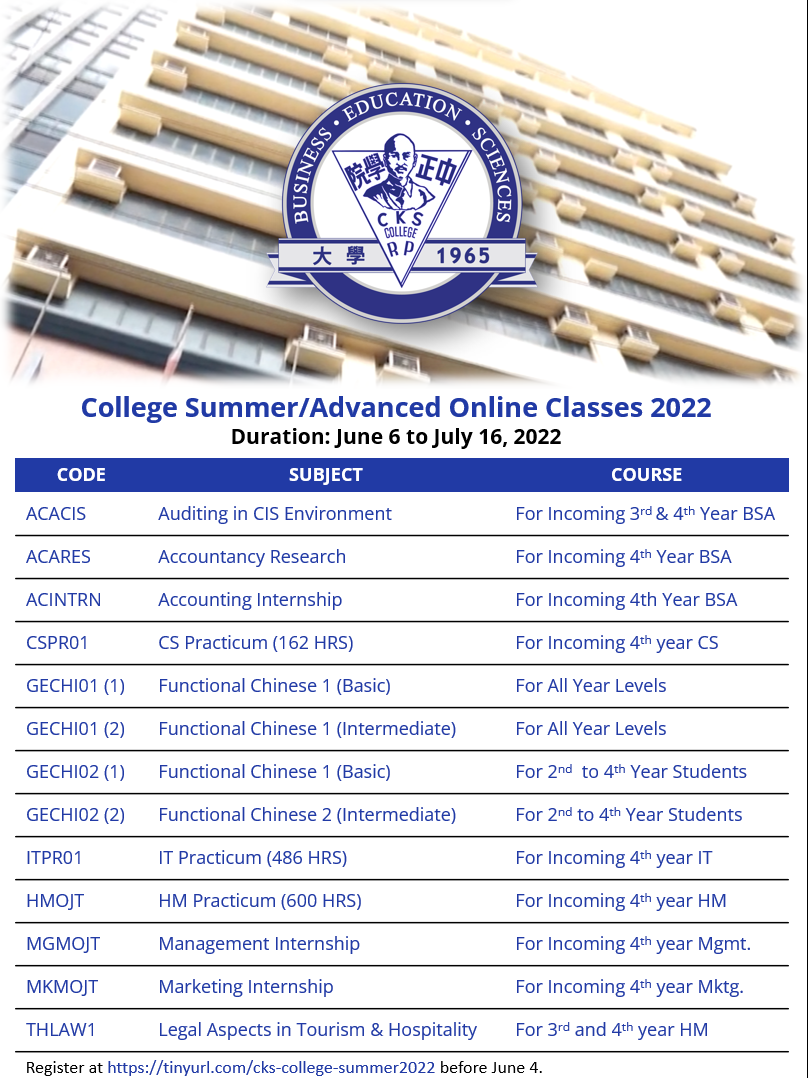 The Higher Education Division is offering selected summer/advanced online classes for incoming First, Second, Third, and Fourth year students. The online classes (excluding internship and practicum subjects) will be from June 6 to July 16, 2022 for the duration of 6 weeks. All classes shall be conducted through a blended learning approach. Students shall be engaged in synchronous online classes and asynchronous activities. Registration is open until June 4, 2022.
Students are encouraged to enroll in order to lessen the load of their regular semesters.
Register at https://tinyurl.com/cks-college-summer2022
After the registration, please wait for your program head/coordinator to encode your subjects. You will receive an email of your assessment slip and payment procedures within the enrollment period (June 1-4). Upon payment, please follow the instructions on how to upload your proof of payment in the student portal for confirmation. [https://tinyurl.com/CKS-Confirm]. Your registration slip shall only be sent to your CKSC Gmail account after payment is confirmed.